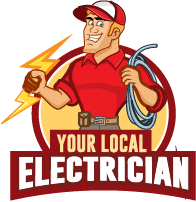 OPEN 24/7
$0 CALL OUT FEE

*
Open 24/7 for emergency electrical work
Brisbane's Leading Electrician
$0 call out fee
*️
✔️High quality   ✔️No stress
✔️Save money  ✔️24/7
✔️10% off for seniors
We service the wider Brisbane region and the Gold Coast
*Applies during normal business hours for Monday – Friday 7am – 4pm. Call out rates subject to change after normal business hours, on weekends and public holidays.
We'll fix your electrical problems on time with no stress. Plus, with no call out fee you don't pay us anything unless we do the job*
Now accepting Zip Pay and Zip Money so that you can fix it now and pay later*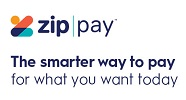 *This payment facility is provided by zipMoney Payments Pty Limited ABN 58 164 440 993. Full T&C's can be found at zip.co
24/7
Don't get stuck in the dark! We've got qualified electricians available 24/7 in all areas of Brisbane and the Gold Coast.
Quality
Why settle for less when you can have the best? We are Brisbane's leading electricians and only provide quality work.
$0 Call Out
When you hire us, you save! We don't want you to pay unless we do the work. That means no call out fee, no matter the job*
10% off
Are you a senior citizen? You have given to us for so many years, now it's time for us to give back to you with 10% off all our services.
Get A High Quality Electrician Who You Can Trust To Get The Job Done Without Any Stress!
Here's The Scope For This Service…
You tell us what electrical work you need completed, we'll get the job done professionally and on time.
Bottom line…
If you need an electrician, any time of the day or night, we'll be there to get the job done so that you don't have to worry.
This is like having a team of qualified electricians on speed dial, no matter where in Brisbane or the Gold Coast you are.
Our electrical services are tailored specifically to take the stress out of electrical work for home owners…no more waiting for electricians who never arrive, or having to call them back again because the quality of work wasn't up to standard. If this is what you're used to, you're missing out.
We'll take the hassle out of it and do all the hard work for you, without you worrying about price and quality.
Best of All…
You don't pay us a cent unless we do the work…no matter the job!*
Here's What Our Customers Have To Say
Very professional electricians, great call out response time and extremely awesome pricing!!!!
Thank you boys for your awesome service and advice. TV mounts , front lights and not to mention the WoW factor light installation is perfect! I will be highly recommending your services to all my friends and family
Excellent at what they do! Extremely professional, went above and beyond. Would not go anywhere else!
Amazing service, they have helped me with everything I needed!
Wonderful job boys!
Excellent service, very professional, highly recommended!
Exceptional customer service and very reliable tradesmen. Definitely recommend them.
Power Point Installations
Fault Finding & Troubleshooting
The electrical services we provide are focused on customer amazement and quality tradesmanship, meaning you get:
✔️  High quality electrical work
✔️  Stress free solutions
✔️  More bang for your buck
By the way – our electricians are all qualified in both the electrical trade and customer service.
Want to experience quality electrical work? Here's what to do next…
We'll fix your electrical problems on time with no stress.
Plus, with no call out fee you don't pay us anything unless we do the job*
Copyright © 2019 Brisbane Local Electrician
License Number 85561